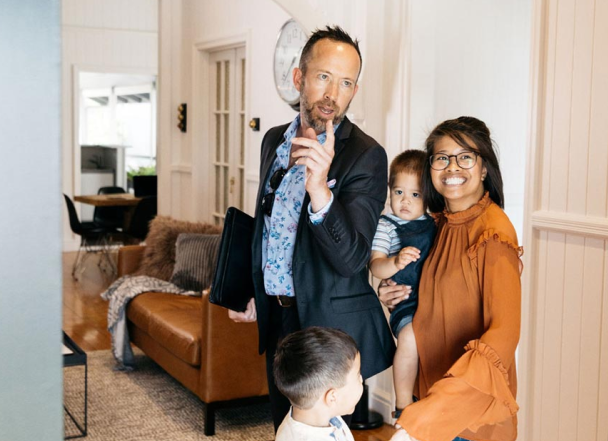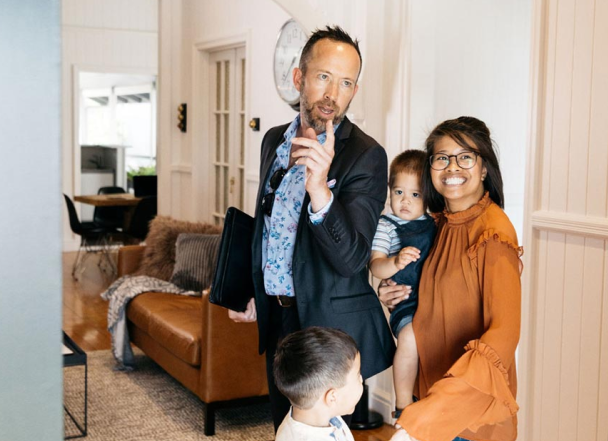 A career in real estate
As a career, real estate really is what you make it. There are so many different kinds of real estate careers, from residential to commercial, business broking and buyers agent – just to name a few. We often hear that real estate professionals enjoy the flexibility and lifestyle this profession can provide.
Check out a few more of the benefits of a real estate career below:
The benefits of a real estate career
No degree required!
Unlike other professions, you don't need to study for three years plus at university to get started. With the REIQ's online study options and scheduled classes, you can start any time and complete at your own pace.
Variety
Once you have your qualifications there are a variety of career paths to explore, including real estate salesperson, property manager, corporate support, principal or business owner and auctioneer, plus many more!
Hard work is rewarded
If you're working as a salesperson or business owner, the harder you work and the better service you provide generally means the more you can earn! With a great attitude, good work ethic, and the right skills and tools there's no ceiling to your potential earnings.
Your job is portable!
Real estate professionals live and work all over Queensland. Thinking of a sea change? You're very likely to find real estate businesses there, or you can start your own!
Be your own boss, or work for someone else
If independence appeals to you – with a Real Estate Agent Licence you can open your own business, whether it's a large agency with a number of employees working out of a shopfront, or just yourself working from home. If you'd prefer to work for someone else there are also plenty of opportunities to do just that.
Hard work is rewarded
Real estate offers flexible hours so you enjoy a rewarding career and work life balance.
Changing careers?
Real estate offers people of all ages and from all walks of life the opportunity to embark on highly successful careers. Your career so far may have helped you cultivate skills and experience that will benefit you in the real estate profession, including potentially: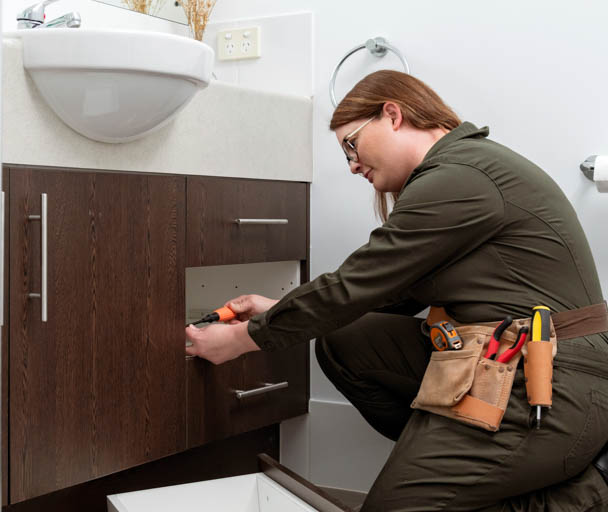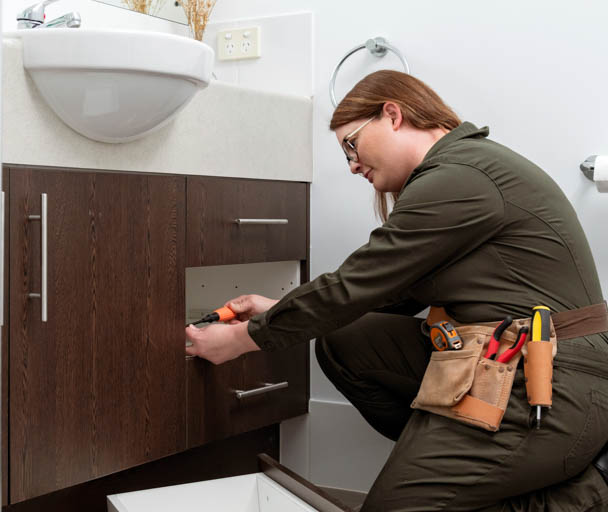 Business skills – Business skills held by those people with a financial or small business background are very valuable in real estate
Trade skills – Practical knowledge gained while working in a trade (particularly a building or property-related trade) are also useful
Sales skills – Sales skills are transferable from other industries and can be applied across many aspects of the real estate profession
Admin and planning skills – Planning and administration skills from office and corporate work will stand you in good stead in real estate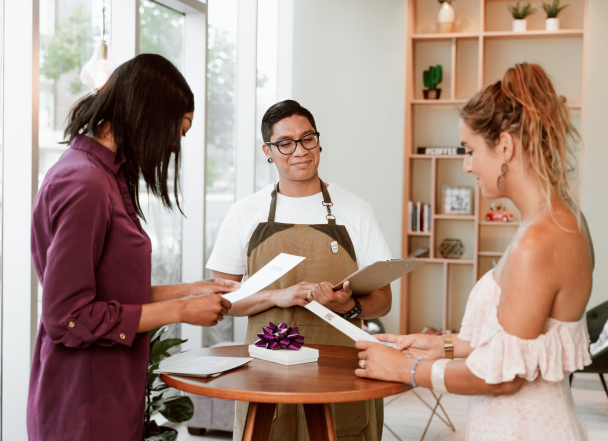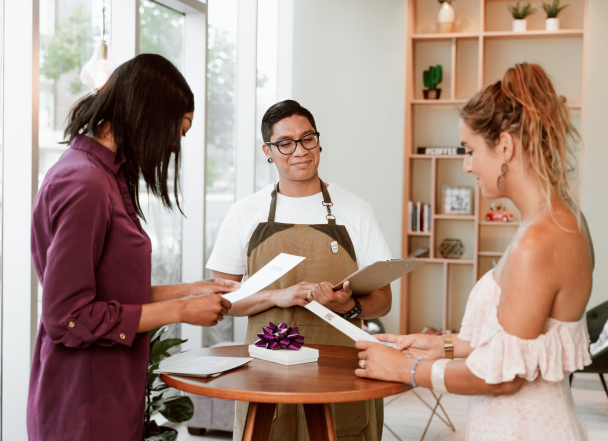 Service and communication skills – Customer service and communication skills from retail and hospitality work are also easily applied in real estate and very helpful!
Community – You may have built networks (and therefore a potential future customer base) as a result of being involved in local community groups, sporting teams, school 'parents and friends' groups – the list goes on!
Buying and selling property – Experience gained during your own property rental and purchase activities throughout your life may also provide valuable insight into real estate customer needs
Starting in real estate as your first career has many benefits
You can be successful in real estate at any age and with varying amounts of experience. It is a profession that rewards hard work, talent and persistence. Some of Queensland's most successful real estate business owners (such as Jean Brown and Haesley Cush) started straight out of school. Here are four reasons it's a great idea to start in real estate straight as a first career:
Start earning while you're learning!
Most of our students are already working (many of them in real estate businesses) which is why we offer a variety of flexible options for study that you can fit it in around your day job.
No degree required!
Unlike other professions, you don't need to study for three years plus at University to get started. And with a price tag starting at $900, it's a lot more affordable than Uni too.
One course = many opportunities!
Once you have your qualifications (either registration or licence), there are a variety of career paths to explore including sales agent, property manager, corporate support, principal or business owner and auctioneer plus many more.
Learn valuable, portable skills!
Real estate gives you the chance to lean skills that are valuable across many different careers such as negotiation, teamwork, sales and administration – the list goes on!
Real Estate Career Paths
Real estate offers such a wide variety of roles that if you identify something you enjoy, chances are you can find it here!
For example, Property Management calls on your organisational ability, communication skills and attention to detail. Real estate sales may suit a good communicator with excellent customer service skills who can work autonomously. Business broking may appeal to someone financially literate who enjoys negotiation.
There are so many different opportunities, including commercial real estate, buyer's agency, business ownership, residential letting and auctioneering to name just a few. There's something for everyone! If you've got a real estate career in mind, we can find you the right course. Simply contact us or check out a few of the options below.
Based on 161 reviews
I recently completed my Certificate IV in Real Estate Practice - Full License and I couldn't be more satisfied with the experience. One of the standout features was the lightning-fast assessment reviews, which allowed me to progress efficiently. The course content was top-notch, offering a wealth of valuable resources for students. The material was well-structured, making it easy to follow and absorb. Our facilitator, Kellie Blanch, was exceptional, weaving real-life experiences into the lessons as insightful examples. The user-friendly student platform made navigating the course a breeze. Overall, the high quality of this course made it a truly enriching and rewarding journey.
REIQ is really good, specially I come across the coach Kellie Blanch. I had issue for uploading all the pdf documents of my relearning and videos, she uploaded all the works and replied my email with patience and efficiency. I want to say big thanks to the coach Kellie. Also the study system of REIQ is really easy to use and resources in the website is very useful and wide range.
Natalie Webber
23 May 2023
The course facilitator, Rob Honeycombe was great. He used plenty of real-life experiences and real-world examples to help ground the course in reality. The course work was a little challenging at times but I managed to work through it all fine - support is always available for those who need it and I found Jeff Irvine from REIQ Student Support to be both helpful and encouraging. You are given 6 months to complete the assessments however, I managed to complete the course work in a little over 6 weeks. This was while working so would likely be shorter for those who are studying the course full time. In summary, I had a great experience all 'round and I can't wait to get started in my new real estate career! Thanks, REIQ!
Learning a new skill is never easy, especially late in life. Reiq training made it very easy and the support while doing my course was excellent. Highly recommended.